Insta Printer
Printing booth at your event! H2>
InstaPrinter is a photo printing device that Guests have shared on Social Media with your hashtag! Printing booth monitors the internet and displays photos tagged with the hash tag you have set.

Instagram photos printed live on your event! It's possible with us!
How does Printing Booth InstaPrinter work?
HashTag Printer finds, displays and prints photos tagged with your Hashtag and shared on Instagram and Twitter
DrukBooth is a tool that combines fun like a kalsal photo booth with building engagement in clients' social media.

With InstaPrinter, event participants will be able to print any photo from their phone, and photos available from the Internet will be associated with your brand,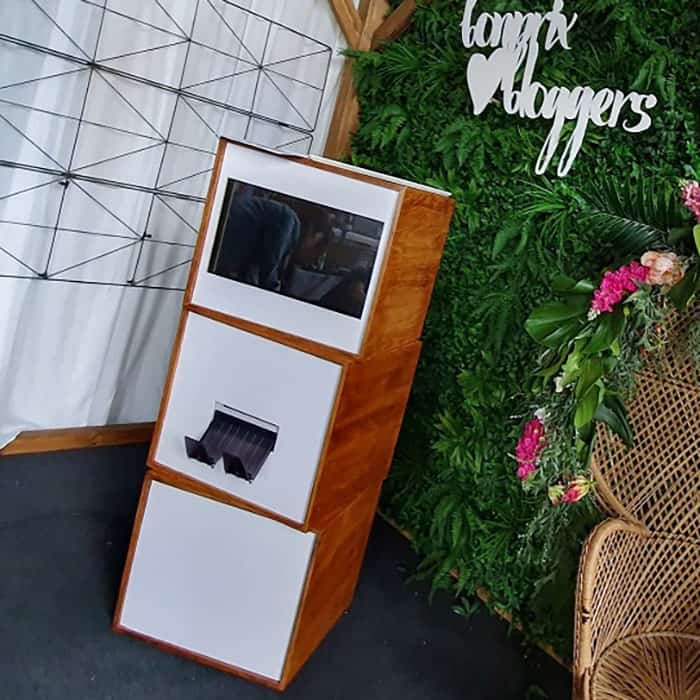 ---

Surprise your guests and customers with a modern attraction!
---
InstaPrinter perfectly complements modern promotional campaigns!
Photos from InstaPrinter will be branded with your logo, the position will attract the attention of event participants and   a photo with your hash tag will build traffic in Social Media
.

Check out modern Photo - Attractions at your event!
---
The appearance of prints
We will personalize the look of prints for you
Background
Our Printing Booth is made of wooden cubes with a white front and back. We can replace the white elements with your graphics
Sharing station screen
The screen on which Guests share photos from Insta Printer can also be adapted to image communication of Customers
Access to electricity
230 V socket within 25m
Internet
We need efficient Wi-Fi
or LTE coverage
Surface
We need a space of 1.5 x 1.5m or larger

Capacity
Insta Printer prints one photo in a few seconds
Outdoor events
Roofing against rain and sun,
ambient temperature from 5 to 35 degrees
Are you looking for an innovative attraction?
Do you want to attract the attention of guests
and customers?

It's great!
Write to us where and when you plan the event - we will quickly prepare an offer for you